Aka Masochism At Its Best
Every year (though I'm not sure how far back the tradition goes) a few insane Polies challenge themselves to complete the South Pole Triple Crown. This involves three physical challenges that must be completed between when the station closes in February and opens again in October (roughly 250 days).
Run to McMurdo: Run/Walk/Row/Ski/Traverse a cumulative distance equal to the distance between the South Pole and McMurdo (835 miles).
Lift to McMurdo: Lift a cumulative weight equal to the cargo (and the average fuel) brought in by flights and SPoT (1.36 million pounds).
Climb Mt Everest: Climb the vertical tower (affectionately called the Beer Can) until you have reached the same altitude that you would by summiting Mt Everest (557 times).
Evidently I'm one of the crazy ones, you're shocked I'm sure.
There are handy sheets put up to help track everyone's progress which are definitely intimidating to look at right now (there's so much to go!).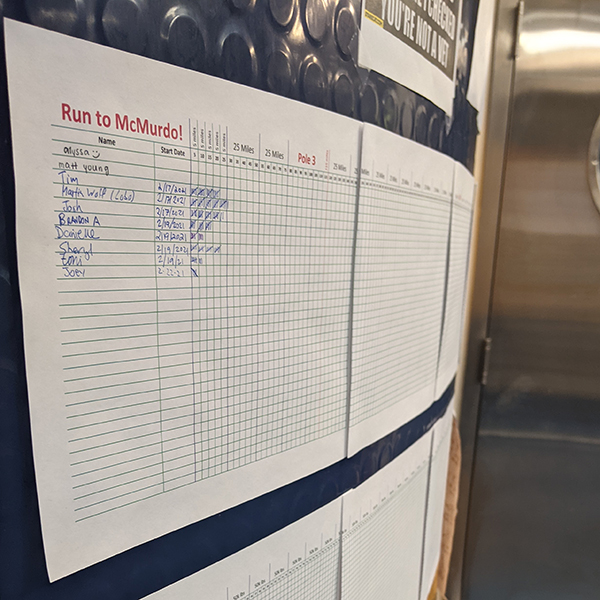 I don't know that I'll make it but I'm going to give it my best shot. And hey, I didn't know I could complete a half marathon either but here we are!