Or a string of vignettes.
The last month has certainly been a crazy one here at the bottom of the world. After all the holiday festivities wrapped up it was crunch time to finish all the summer projects before station close. Perhaps the largest one we completed (taking over 50-man hours) was digging up equipment for an old science project that needed to be retrograded (where we send projects back home to their loving PIs when the experiment is over). We had a bunch of people volunteer to help with the undertaking and we couldn't have done it without them! Over the course of three days, we drove out about 3 miles from the station to areas marked only by fading flags to dig up over twenty antennas of various shapes and sizes and their control boxes. It's hard to believe that before coming here, I had never shoveled, much less dug holes in, the snow!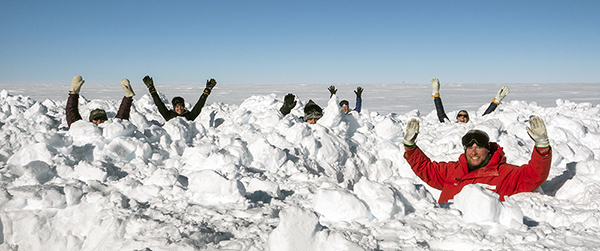 Photo courtesy of Martin Wolf
Speaking of snow, it buries everything, and things that used to be tall eventually are… not. This is definitely the case for the SuperDARN antennas just (grid) east of the station. So, until it's possible to extend them back up to reasonable height, we needed to make sure that no one accidentally walks into them. This involved making a perimeter of roughly 200 flags spaced about 8 feet apart around all of the antennas. I suppose this would've been possible by just measuring the distance but four years of marching band in college (UNC Marching Tar Heels woo!) gave me the ability to take very precisely and consistently sized steps, four of which measure just about 8 feet. So, what did I do but spend an afternoon marching around placing flags (though marching 8 to 5 is a lot harder in the snow!) Who knew that marching band would have such practical applications?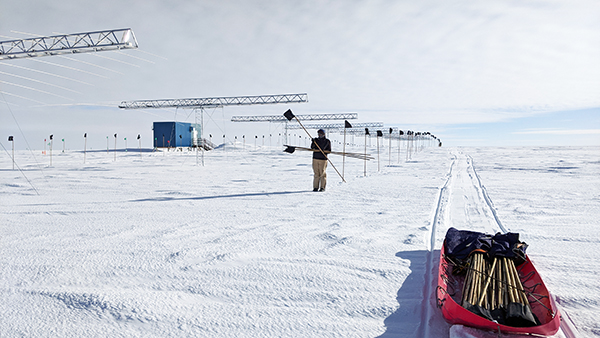 Photo courtesy of Sheryl Seagraves
But my job isn't all science and playing in the snow. In order to stay sharp and prepared for an emergency, we have continued having fire brigade trainings. Sometimes these consist of station walk throughs so that we are aware of fire extinguisher locations or simply how the rooms we don't frequent are laid out and what their dangers might be. And sometimes we play dodgeball. In full bunker gear. On air.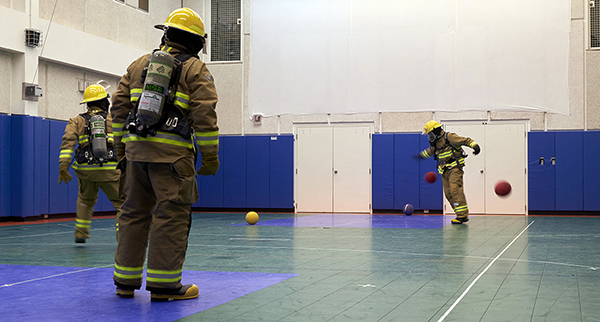 Photo courtesy of Geoffrey Chen
Of course, I wasn't just busy with work. After all, all work and no play would be pretty dull. My evenings were filled with dungeons and dragons, tv show nights, and board game nights (Saboteur has become a favorite down here). The weekends brought extra fun and I even had the honor of being the official science advisor for the Third First Annual South Pole Head Weighing Contest!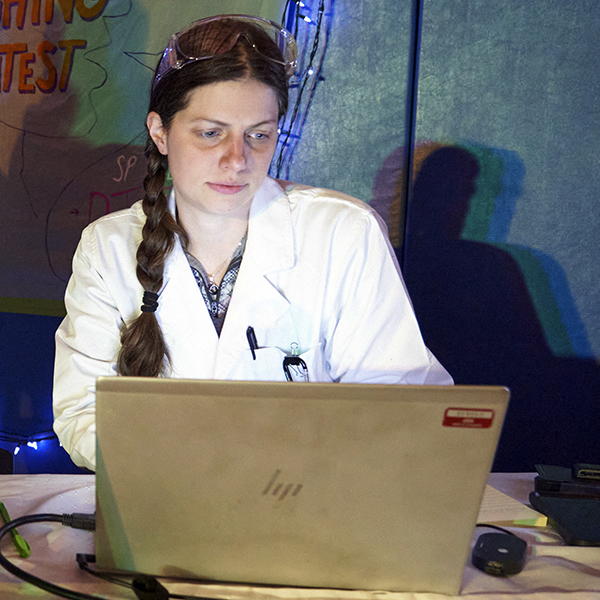 Photo courtesy of Geoffrey Chen
Also, for those of you unaware, cribbage is evidently the card game of choice on the continent. We've already had one tournament here at Pole and I think they've had one at McMurdo as well. With plenty of people excited about playing and teaching, it wasn't long before I joined in and now play almost daily.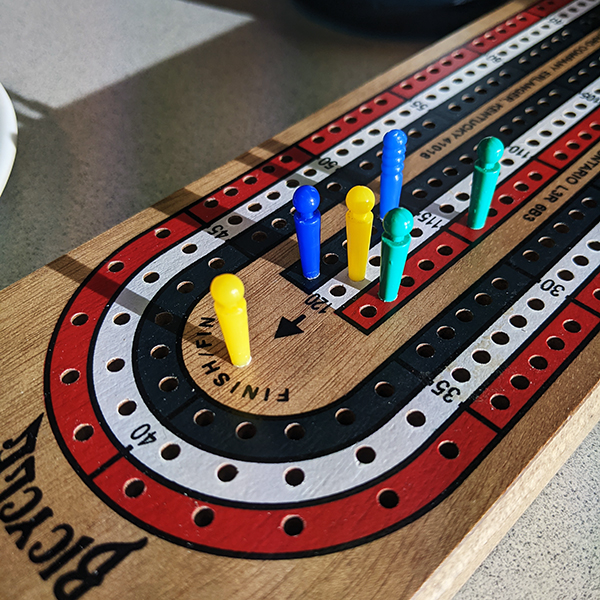 And now for the sad part. As busy and fun as the last month has been, station closing also means that the summer crew is leaving. I've had such a great time hanging out with and getting to know everyone here, many of which will stay on for the winter. One of the notable exceptions is actually someone that I knew from college, Dr. John Hardin. As fate would have it, John wintered over last season as one of the grantees supporting IceCube and stayed on over the summer to help the new grantees with their turnover. It had been years since we'd seen each other but so amazing that somehow life had brought us to the same place. He, along with the rest of the summer crew, will be greatly missed.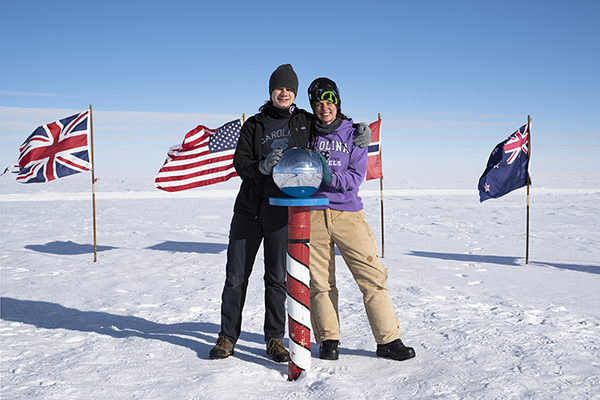 Photo courtesy of Martin Wolf