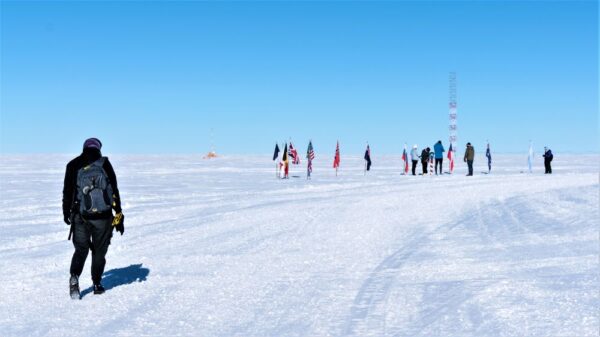 Photo courtesy of Martin Wolf
It was a balmy -18°F Sunday morning as I walked to the ceremonial south pole marker which was to serve as the start (and finish) line for the annual South Pole marathon and half marathon. The course was made up of a 6.55-mile loop around the station and outbuildings to be completed twice for the half marathon and four times for the full marathon. Halfway along the course, the fuels barn was set up with food and drinks to give the runners (and walkers) a place to refuel, warm up, and hang out before continuing with their race.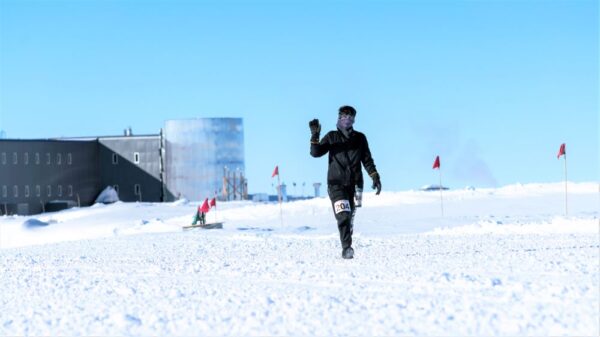 Photo courtesy of Martin Wolf
I had never run a marathon or half marathon before, let alone in the cold, walking on snow, at a physiological elevation of over 10,000 ft, so I had no idea how far I'd actually be able to go. I decided to just walk as far as I could and see where that got me (I knew if I tried to run I would be too tired to make it very far at all). 4 hours 22 minutes and 3 seconds later I ended up coming in first in the women's half marathon! I pretty much collapsed right after finishing, I don't know how those that finished the full marathon did it (one guy even ended up running 90 kilometers!!).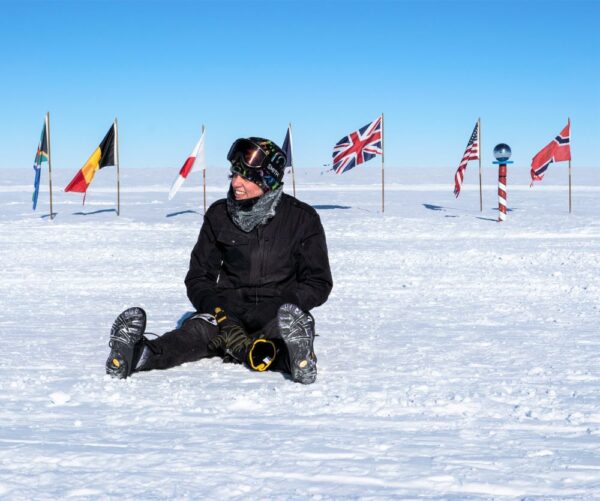 Photo courtesy of Martin Wolf
And my prize for coming in first? 5 extra minutes of shower time to be used between now and when I leave next summer. I'm thinking I will save it for some time in the middle of the winter when I might need a little pick-me-up. In the meantime, I'm looking forward to a few (or several) lazy Sundays before I do that much exercise again.
Photo courtesy of Martin Wolf