5 miles away from the station, down a 30ft ladder into a vault in the snow is the South Pole Remote Earth Sciences and Seismological Observatory (SPRESSO). There are a few different projects that use the vault due to its remote location but the main one is one of the seismic stations for the Global Seismographic Network which monitors earthquakes around the world.

Most of the time the site operates without anyone having to go out there; all of the data and computers can be accessed remotely which means I can check to make sure everything is ok from the comfort of my desk. But sometimes things go wrong, or equipment stops working, or we just need to check how squished the vault is getting by the snow and we have to drive out to the site (going 7mph – tracked snow machines are not known for being speedy).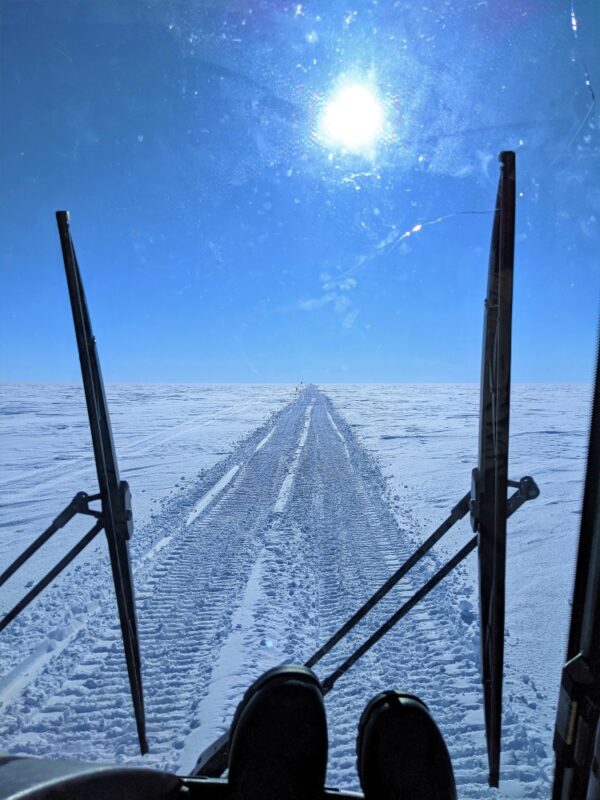 Since it was our first trip of the season, the resident safety engineer came with us (to check the oxygen levels) and well as the firefighter captain (to rescue the rescue tripod that was left at the bottom of the vault). We were lucky that the vault hatch had not been buried since last year (a state that would unfortunately not hold true for the other 6 vaults I would have to enter). After the safety checks were done, I headed down to take some deformation measurements and take care of some of the equipment.
A few days later we went back out to check the six vaults that are used to measure the expansion of the power and information cables leading out to the vault. A few of these were buried under 2 to 3 feet of snow. Thankfully, there were quite a few people who volunteered to help with the digging. There aren't a lot of opportunities to drive so far from the station and it's pretty cool to have an unimpeded view of the Antarctic plateau.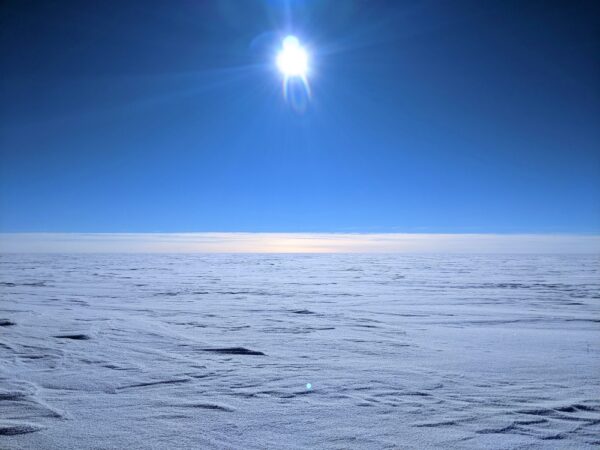 Unlike the main vault, which is more like a buried building, the expansion vaults consist of four plywood walls and often a ladder of just 2x4s leading roughly 12 ft to 15 ft down into the snow.  At the bottom there are reference markers that are used to measure how much the cables have moved since the vaults were installed a decade ago.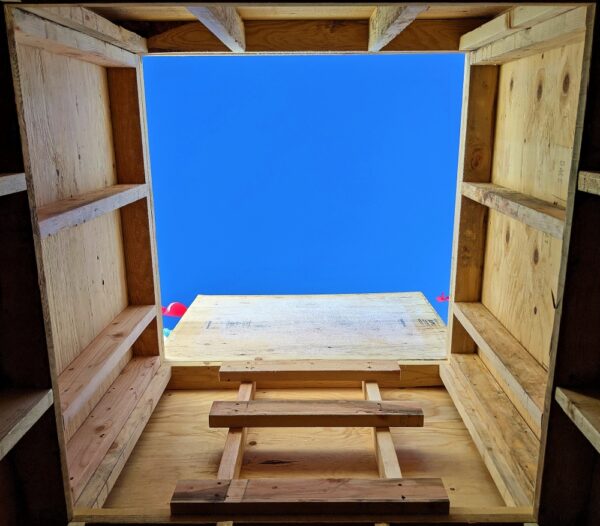 If all goes well, I won't be needing to make another trip out to SPRESSO until next year when I turn over my position to the next Aurora tech RA. While digging up the vaults and climbing up and down (what felt like a million) ladders was exhausting, it was definitely fun and something I would never get to do anywhere else!